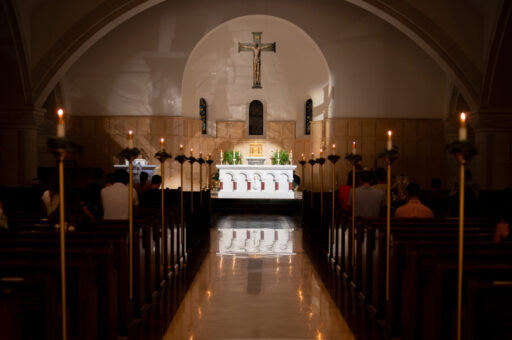 Welcome
For over 80 years UVA students, staff, and faculty have encountered Jesus Christ through this ministry and St.Thomas Aquinas University Parish. These Hoos have laid the foundation on which Catholic Hoos stands today, and we couldn't be more grateful. Whether you're an alumnus from the "CSM" era, 1980, or 2023, we welcome you into our vibrant Catholic Hoos community! Click the link below to stay in touch!
For our Hoos Parents, welcome! We'd love to invite you into our life here on Grounds when you visit and to keep you updated on all the goings-on. Click the link below to hear about all the latest from Catholic Hoos.
As a relational ministry, our goal is always to invite people into a relationship with Our Lord through the sacraments, Bible studies, discipleship, and a virtuous community. Become a part of that by staying connected to our ministry!