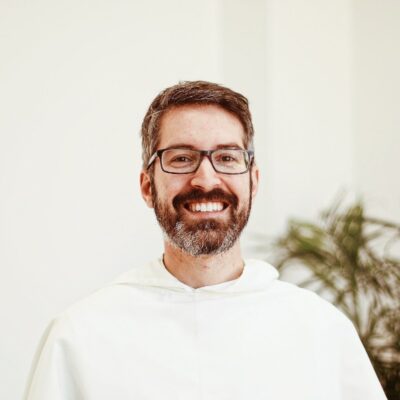 FR. JOSEPH-ANTHONY KRESS, O.P.
Chaplain
Fr. Joseph-Anthony Kress, O.P. entered the Dominican Province of St. Joseph in 2010. He made his solemn profession on August 9, 2014 and was ordained a priest on May 21, 2016. In the spring of 2010 he graduated from Franciscan University of Steubenville with a Bachelor of Arts and subsequently received a Bachelor of Sacred Theology and Masters of Divinity from the Pontifical Faculty of the Immaculate Conception. Fr. Joseph-Anthony has served as the Chaplain to Catholic Hoos at the University of Virginia since February of 2017. He is a co-host of the Godsplaining podcast alongside four of his Dominican classmates. Over the years he has worked in overseeing large-scale liturgies which include World Youth Day Krakow, USCCB Convocation, Fr. Emil Kapaun Homecoming, and Amazing Parish conferences. A native of St. Clairsville, OH, he is the youngest of three.
MATT LINES
Associate Director of Campus Ministry
Matthew Lines is a Catholic husband, father, and convert grateful to be joining the Catholic Hoos ministry as of July 2023. Matt grew up in the suburbs of Philadelphia and graduated from Geneva College in 2018 with a degree in political science. After discerning a call to full-time ministry, Matt became an Anglican ordinand and was sent for seminary studies to Trinity School for Ministry while serving as a campus minister at his alma mater. It became clear in time that God was not calling him to the pastorate, but rather to the fullness of truth in the Roman Catholic Church, leading to his conversion in early 2020. Matt has been blessed to serve in a variety of ministry and professional contexts in his career, and is excited to share the fruits of God's grace in his life with the Catholic Hoos ministry. In his spare time, he enjoys writing and reading, long walks, and good laughs with friends and family. He married his lovely wife, Isabel, in January of 2022 and they welcomed their firstborn, Thomas, in November of the same year.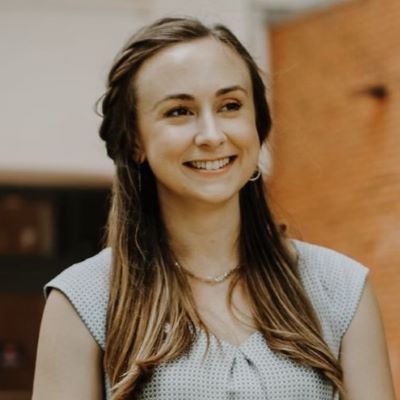 MARY DUDLEY
Director of Development and Alumni Relations
Mary Dudley is excited to once again call Catholic Hoos home. Mary grew up in the Cajun deep south of Louisiana. She graduated from Christendom College in Front Royal, VA in 2018 with a Bachelor's in Philosophy and a minor in Classical & Early Christian Studies. She then served as a missionary with FOCUS for 3 years: 1 year at the University of Pennsylvania, and 2 years on Grounds. After briefly joining the Advancement team at Benedictine College in Atchison, KS, Mary has returned back to Catholic Hoos to serve as Director of Development & Alumni Relations. In her free time, Mary loves reading, being a coffee snob, trail running, and discussing philosophy. The latest book that has been an inspiration for Mary is "He Leadeth Me" by Fr. Walter Ciszek. Mary met her husband at UVA, Nick Dudley (UVA Law '21), and they are thrilled to be married as of May 2022!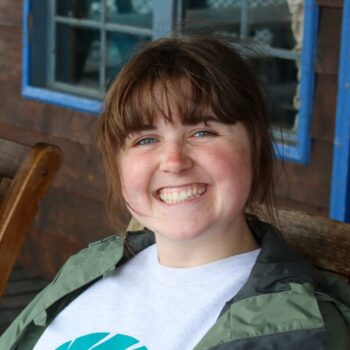 GRACE JOY
Campus Ministry Intern
Grace Joy is excited to be working as the campus ministry intern with the Catholic Hoos for another year! She has switched in her maroon for navy blue as she moved to Charlottesville after graduating from Virginia Tech with a degree in Human Development in May 2022. Grace is happy to keep her orange! Grace went into college thinking she was going to do one thing (study chemistry and pursue medical school) when the Lord had something totally different in mind! During her college career she made some changes with her studies, served in leadership positions at the Catholic Campus Ministry, spent some time in Alaska working at a Catholic summer camp, and decided to dive into full time ministry after she graduated. She is also working on her master's from the Franciscan University of Steubenville so when you don't find her cooking TSUP or catching up with students, you can find her reading a lot of books. On top of all of that, Grace met her fiancé, Grant, during her time in Blacksburg and they are getting married December 2023!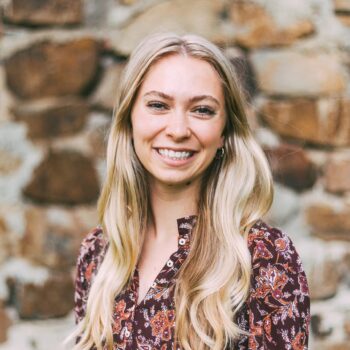 ABBY OLSEN
Development Coordinator
Abby Olsen is thrilled to be joining in mission with Catholic Hoos and seeing all that God has in store! She graduated from Liberty University in 2023 with a Bachelor's in Family and Child Development and minors in Special Education and Psychology. Abby discovered the vibrant ministry of Catholic Hoos while dating her now husband, Oliver. St. Thomas Aquinas has been a home for her since 2022, where she was received into the Catholic Church during the Easter Vigil. Abby is so excited to join the beautiful ministry at UVA! Wahoowa!
Although this organization has members who are University of Virginia students and may have University employees associated or engaged in its activities and affairs, the organization is not a part of or an agency of the University. It is a separate and independent organization, which is responsible for and manages its own activities and affairs. The University does not direct, supervise or control the organization and is not responsible for the organization's contracts, acts or omissions.